I don't know why I ever signed up for emails from
One Kings Lane
, but it needs to stop.
I don't have house. I don't even have an apartment.
Never mind that, I don't have thousands of dollars lying around to be spent on nothing but home goods.
What I have is basically a guest room in my parents' house and a pocket full of lint.
But that doesn't stop me from drooling over this white settee that would look perfect in my imaginary entryway. Or this early 1900s Chinese console that would be perfect as a sideboard in my pretend dining room. Or this hand-screened wallpaper that would look amazing on an accent wall in my fake living room.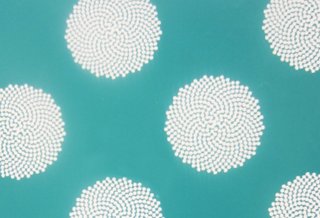 Ugh. I hate you Internet, and your pretty pictures of stuff that I can't have and don't need anyway.
all images via One Kings Lane